Angel's Tit Recipe
If angel's had tits, they may look like this cocktail recipe. The Angel's Tit drink is made from white crème de cacao, maraschino liqueur, half-and-half and a cherry, and served chilled in a shot glass.
Ingredients
Directions
Add crème de cacao to a shot glass.
Slowly pour maraschino liqueur over the back of a spoon to layer it on top.
Repeat with half-and-half, then chill for at least 30 minutes.
Add a maraschino cherry on top for your nipple.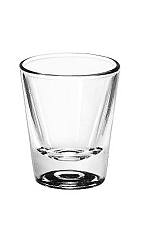 © CompleteCocktails.com
Categories: Shot Glass